Main content starts here, tab to start navigating
COVID-19 SAFETY MEASURES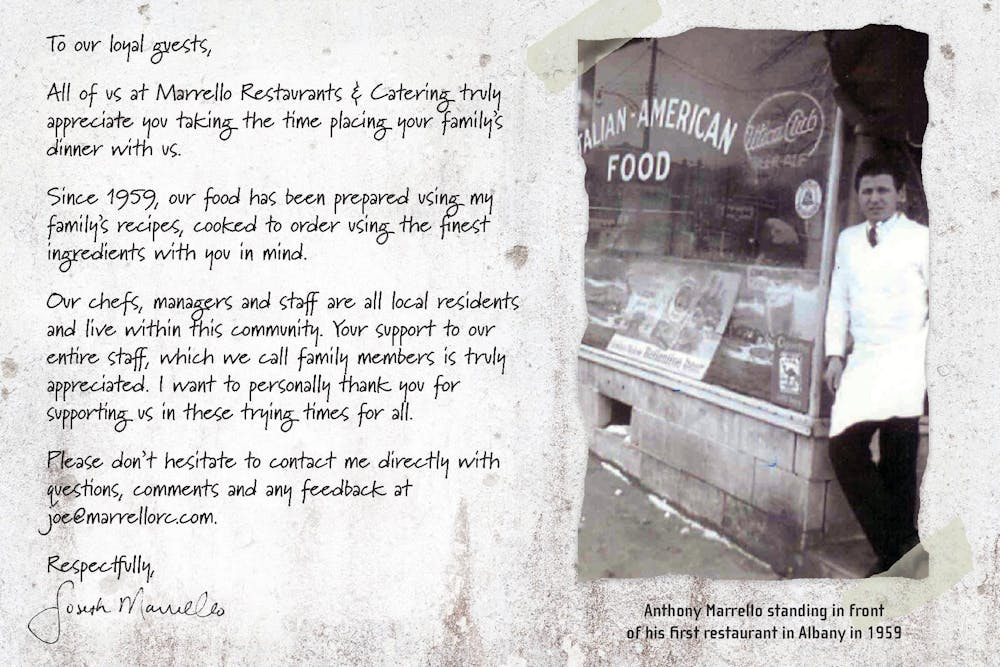 To our loyal guests,
All of us at Marrello Restaurants & Catering truly appreciate you taking the time placing your family's dinner with us.
Since 1959, our food has been prepared using my family's recipes, cooked to order using the finest ingredients with you in mind.
Our chefs, managers and staff are all local residents and live within this community. Your support to our entire staff, which we call family members is truly appreciated. I want to personally thank you for supporting us in these trying times for all.
Please don't hesitate to contact me directly with questions, comments and any feedback at joe@marrellorc.com.
Respectfully,
Joseph Marrello
Keeping You Safe
MASK: will be worn at all times
SANITATION: of frequently touched surfaces
CURBSIDE: pickup is available
Keeping Us Safe
SOCIAL DISTANCE: by avoiding close contact with others
WASH/SANITIZE: your hands frequently
STAY HOME: if you are not feeling well